Medical Weight Loss Clinic in Crown Point IN
With medical weight loss you can achieve successful weight loss while prioritizing your long-term well-being. Medical weight loss has scores of benefits for your overall health, so meet our team of medical professionals today to learn how we can help you live a longer, healthier, and happier life! Medical weight loss is available at Mullally Sports and Family Medicine. For more information contact us or book an appointment online. We are conveniently located at 11275 Delaware Pkwy Suite A, Crown Point, IN 46307.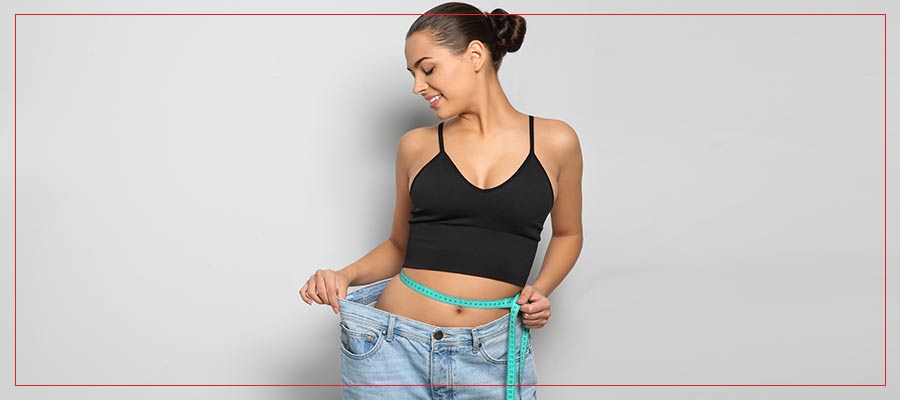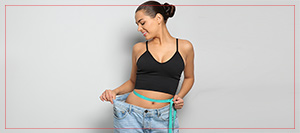 Table of Contents:
What is medical weight loss?
What are the benefits of medical weight loss?
What is the success rate of medical weight loss?
Who can benefit from medical weight loss?
What is medical weight loss?


Medical weight loss refers to a specialized program designed and overseen by a medical professional who specializes in assisting individuals with weight loss difficulties. Unlike standard weight loss programs, medical weight loss programs are prescribed and monitored by these professionals.

During a medical weight loss program, the approach revolves around managing calories and incorporating exercise. The program emphasizes that consuming fewer calories and engaging in regular exercise will lead to a reduction in body fat, while the opposite—minimal exercise and high caloric intake—will result in increased body fat.

It is important to acknowledge that obesity is often caused by factors beyond a lack of exercise or poor diet; underlying medical disorders can contribute to weight gain and play a significant role in any weight management program.

If deemed medically necessary by a physician, medications can be prescribed or adjusted to address underlying diseases or medical conditions. This personalized approach allows for comprehensive treatment and management of weight-related health issues within the program.
What are the benefits of medical weight loss?


The benefits of medical weight loss are numerous and distinct from standard weight loss programs.

One significant advantage is personalization. Unlike generic approaches, medical weight loss programs recognize that each body is unique. Through laboratory tests, our team identifies potential factors like high blood sugar, hormone imbalances, or vitamin deficiencies that may hinder weight loss progress. This enables us to tailor a customized plan that suits your specific needs and body composition.

Another advantage lies in the scientific foundation of medical weight loss programs. Our doctors utilize test results and their expertise to develop a weight loss plan that is backed by medical knowledge. This not only increases the likelihood of achieving successful results but also ensures that weight loss is approached in a safe and healthy manner.

Protecting your overall health is another key benefit of medical weight loss. Many programs that promise rapid results often do so at the expense of your well-being, depriving your body of essential nutrients. In contrast, our medical weight loss program is designed to prioritize your health, allowing you to lose weight quickly while maintaining a safe and sustainable approach.

Furthermore, our program aims to facilitate a lasting lifestyle change rather than offering short-term solutions. We provide nutritional counselling that teaches portion control and suggests healthier alternatives to replace unhealthy foods. Simultaneously, we assist you in discovering nutritious foods that you genuinely enjoy, ensuring that you don't feel deprived or restricted. Our ultimate goal is to equip you with the necessary tools for long-term weight maintenance and a healthy lifestyle.

Access to specialized weight loss treatments is another valuable aspect of medical weight loss. As our program is overseen by doctors, we can offer targeted treatments such as injections and infusions to accelerate weight loss and enhance your energy levels throughout the process. These treatments are carefully administered to support your weight loss journey while ensuring your overall well-being.
What is the success rate of medical weight loss?


Medical weight loss programs have a higher success rate compared to individual attempts at weight loss due to their personalized approach, professional expertise, comprehensive strategies, and ongoing support.

These programs tailor the weight loss plan to the individual's specific needs, addressing underlying health conditions and factors contributing to weight gain.

The guidance of healthcare professionals specialized in weight management, who offer evidence-based recommendations and regular monitoring, enhances adherence and motivation.

Additionally, the incorporation of multidisciplinary approaches, including nutrition counselling, exercise guidance, and behavior modification techniques, addresses physical, psychological, and behavioral aspects.

The accountability and support provided by medical weight loss programs contribute to sustained motivation and successful long-term weight loss outcomes.
Who can benefit from medical weight loss?


The creation of medical weight loss programs stems from the recognition that obesity is a leading cause of heart disease, and scientific evidence supports the notion that it can be effectively treated with proper medical attention.

Medical weight loss programs are primarily intended for individuals who struggle to lose weight despite their efforts and may also experience difficulties in controlling their cravings or eating habits that require medical intervention.

These programs are particularly beneficial for individuals suffering from obesity, defined as having a Body Mass Index (BMI) greater than 30.

Medical weight loss is available at Mullally Sports and Family Medicine. We serve clients from Crown Point IN, Winfield IN, Schererville IN, St. John IN, Cedar Lake IN, Munster IN, Lowell IN, DeMotte IN, as well as other Northwest Indiana locations.