Mole Removal Services in Crown Point, IN
Moles are very common in patients of all ages, with the vast majority of moles being completely harmless, but some being an indication of a potential risk for skin cancer. It can be difficult to determine which moles are healthy and which contain cancer cells, so if you are ever unsure about a specific mole, it is always recommended that you have it checked out by a healthcare provider to be safe. Get professional and effective mole removal services at Mullally Sports & Family Medicine! Contact us today for more information or book an appointment. We are conveniently located at 11275 Delaware Pkwy Suite A, Crown Point, IN 46307.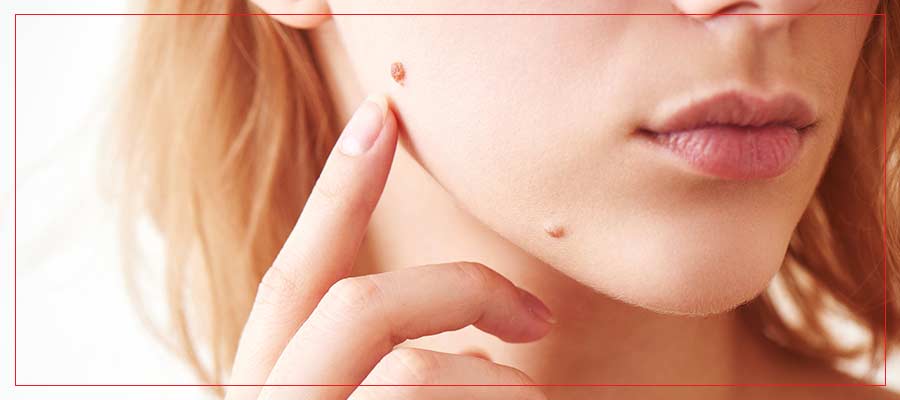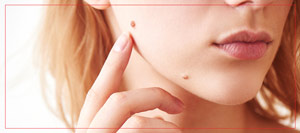 Table of Contents:
What are moles?
What are the different types of moles?
Why do moles get removed?
Are there any risks associated with mole removal?
What is mole removal aftercare like?
What are moles?

Moles are a small pocket of pigmentation that create a spot on the skin due to the pigment cells developing in clusters. They are very common and typically develop above the waistline in areas that are more frequently exposed to the sun but there are several different types of moles that vary in cause. They will typically appear as small dark spots that are unchanging, differing from freckles in that they become permanent and are a bit darker in pigmentation. Most people will start to develop moles during their childhood and adolescence, often developing anywhere from 10 to 40 moles throughout their lifetime.
What are the different types of moles?

There are many different types of moles, with there being 4 different types that are the most commonly developed. These four include:

Congenital moles: These moles are present at birth and occur in 1% of babies, making them fairly common. They can be small or large, with the large ones coming with an increased risk of melanoma development.

Dyplastic Nevi: These are another common type of moles, but are the first stage of a mole becoming abnormal, becoming a bit larger with an uneven surface and uneven sides, often being the type of mole that develops into melanoma.

Acquired Nevi: This type of mole develops after birth, but is not definitively cancerous. It is very common and is only really a concern when more than 50 have developed on one person.

Spitz Nevi: These types of moles are easily mistaken for melanoma, varying quite a bit in color, even within one single mole. They are often raised and may leak pus or bleed.
Why do moles get removed?

While it is fairly common to get moles removed for cosmetic reasons, with many developing in more visible areas or people just not liking how they look, they are also often removed if the mole appears to be abnormal or potentially indicative of melanoma. The mole will need to be removed in order to have a sample of the tissue that will be examined for cancer cells. This is essential in assessing any abnormal or suspicious mole to ensure that all cases of melanoma are caught as early as possible, allowing for effective cancer cell removal.
Are there any risks associated with mole removal?

Mole removal procedures are all very low-risk, as they are very simple, but as with even the most straight-forward of procedures, there are some potential risks and complications. The most common complication is that there is a chance that the removal of the mole will leave behind a small scar that will continue to gradually fade but may still be a bit visible long-term. Immediately following the procedure, there is a risk for bleeding that may need medical attention, as well as infection since the procedure requires cutting the skin, as well as a low risk of nerve damage around where the mole was removed. There is also a chance that the mole may re-develop in the same spot.
What is mole removal aftercare like?

Mole removal does cause an open wound, so the aftercare will focus on making sure that the wound is able to properly heal and to prevent infection. To take care of the open wound, patients will need to change the dressing as frequently as recommended by their healthcare provider, making sure that the wound is kept clean and moist at all times. Once the wound has completely healed, it is very important that the patient continues to take care of the treated area, particularly in regards to preventing future sun damage by making sure sunscreen has been applied to the area anytime it may be exposed to direct sunlight. More specific instructions for how to change the dressing and how to properly clean the wound will be provided before every patient heads home. Depending on the location of the mole that was removed, some patients will require assistance from another member of their household or from someone they trust, particularly if the mole is located on their back or somewhere that is hard to reach. We serve clients from Crown Point IN, Winfield IN, Schererville IN, St. John IN, Cedar Lake IN, Munster IN, Lowell IN, DeMotte IN, as well as other Northwest Indiana locations.